We Know How Much You Depend on Your Car or Truck
We're drivers, too, so we know what an important role your vehicle plays in your life. Whether you're going to work or picking up the kids from school, you need your car to be working properly every time you need it.
At Preferred Auto Care, not only do we have specialized knowledge of Honda vehicles, but all our technicians are highly trained and able to provide you with ASE Master Certification experience.
We strive to make sure that you never have to worry about your car being stuck at the shop when you need it or dealing with getting it home only to have the same problems occur again soon. We know Honda, we know the common problems these vehicles have, and we know how to fix your car right the first time.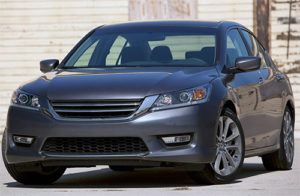 Get Educated About Your Honda Vehicle
The more you know, the better off you are.
We can educate you about what to look out for in your Honda, so you can spot potential problems early on and make informed decisions about your vehicle.
Repairs Done Right the First Time :
Oil and filter changes
Timing belt and alternator repairs
Clutch and transmission repairs
Electrical and drivability problems
Brake, shock, suspension, and axle repairs
Factory-recommended maintenance
Maximize Your Vehicle's Performance :
Regular checkups at 15,000, 30,000, 60,000, and 90,000 miles
Change synthetic oil every 5,000 miles
Annual antifreeze inspections and have it changed antifreeze every two years on older vehicles
Change transmissions fluid every 30,000 miles
Change brake fluid every three years